TRANSCENDENTAL SHORES – POST-HUMAN POETRY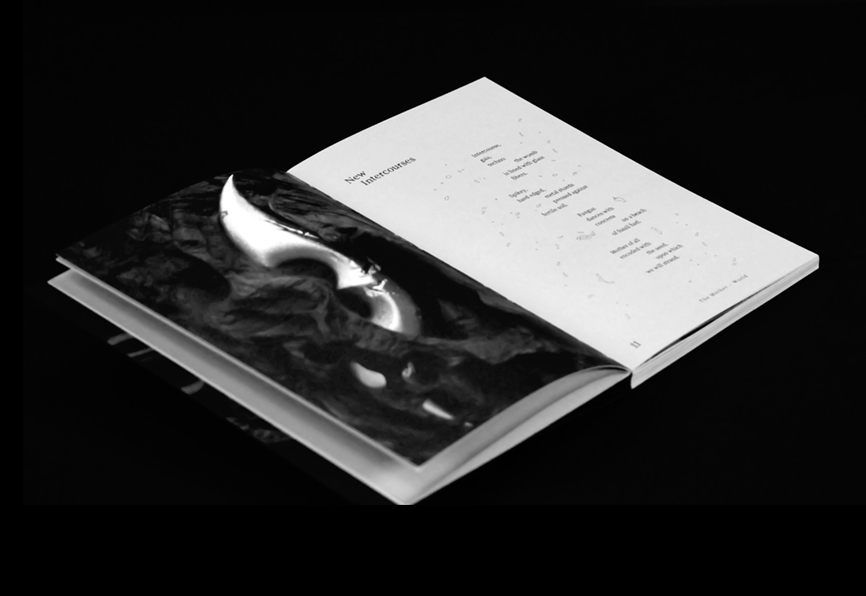 Poetry Bundle
Speculative Design
200 x 130 mm

Imagine a future where we can use our minds to their full potential. A future in which we can overcome bodily limitations and dismantle binary
thinking, dismantle social constructs (and inscriptions) and dismantle the neoliberal and capitalist hegemonies. Imagine a world of peace,
abundance, symbioses and harmony. A world where all borders between man machine and nature are disappearing.
'Transcendental Shores' is a collection of speculative poems that focus on a non–binary state of existence and functions as a manifest to reconceive what it means to be human. Co-written by algorithmic language models: it uses artificial intelligence as a 'second' creative brain and a nonhuman, non-binary discourse partner. It is an exciting co-operation between man and machine, portraying a prelude to a post-human future.
Text & Poems
N.V.D.P. & A.I.
Layout & Design
N.V.D.P.
3 Copies Left.
€25,-.
e-mail with title: 'Order Transcendental Shores' if interested