NEW BREED OF MYSTICISM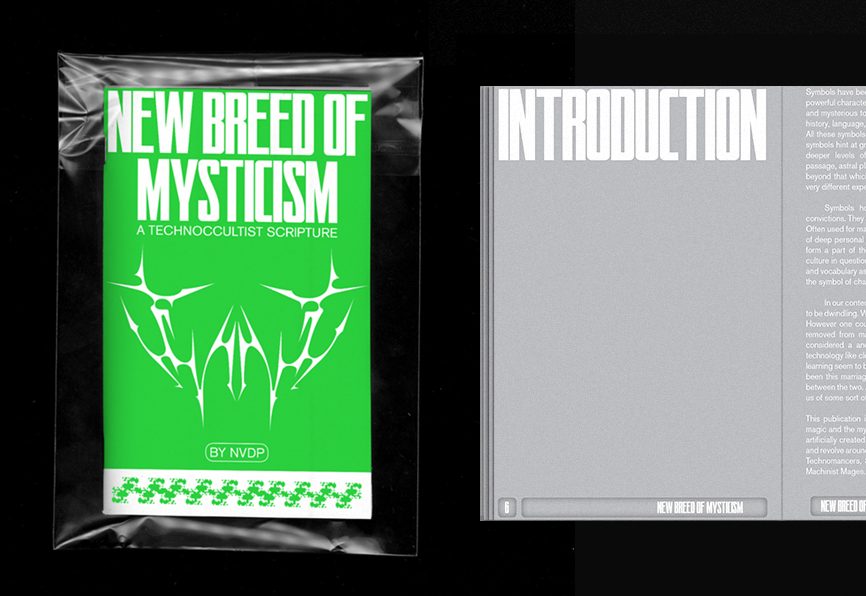 Visual Spellbook
Speculative Design / Design Fiction
240mm x 180mm
A publication for all technoccultists, wi-fi witches, drone disciples, technomancers, machine god missionaries and others who are intirigued by cloud based mysticism.
This publication is an investigation into technology as a magic practice. Like ancient sages and secet societies invoking the might and wisdom of dimensions beyond our own, so do we seek wisdom and power in the virtual world. New Breed of Mysticism contains new sigils, symbols, portals and rituals for conjuring up cyberspace.
Inspired by hexes, spells, rituals, tarot, witchcraft, occultism, science fiction, UI design, MMORPG's and wayfinding.
Fonts used:
WT Skrappa
by Jacob Wise
Shapiro 45 Welter Wide
by OGJ
🔮️🌀️🔮️🔮️🌀️🌀️🔮️🔮️🔮️🌀️🌀️🔮️🔮️🌀️🔮️
Coming late 2021